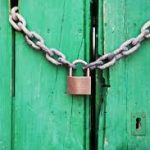 Due to flooding and safety hazards, the North Fork Conservation Club is currently closed.
We've changed the lock on the gate to prohibit access. The lock will be switched back once the water has receded and is no longer a concern for safety.
Wednesday's members meeting may be canceled.
Update: The meeting has been postponed.