Friday Night Fishing League
End of season prizes will be awarded in all divisions!!!
Registration is open from June 17th to July 3rd
One-time Registration Fees:
Adults – $20
Seniors – $10
Child Under 16 – FREE!!
Must be a North Fork Conservation Club Member to Enter
Welcome To The NFCC's Website
This organization is incorporated under the Statutes of the State of Illinois "General Corporation Not For Profit" by the name and style of North Fork Conservation Club, Inc.  The objects of said corporation shall be: "The promotion and encouragement of game, wild life and soil conservation programs. The development and promotion of educational activities regarding game, wild life and soil conservation and the actual development of game and wild life population and the encouragement of participation of the membership and general public in recreational outdoor activities."
Events in February 2020
There are no events scheduled during this period.
Delivery $2.00
Call 217.283.4646
Sandwiches $4.50
Fish
Hamburger
Cheeseburger
Tenderloin
Chicken Strips
Drinks $1.00
Pepsi – Mt. Dew – Sprite
Coke – Diet – Water
Dinners $8.00
Includes 2 Sides
Hush Puppies
French Fries
Baked Beans
Cole Slaw
Drink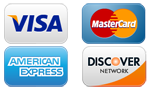 Shrimp $8.00
A La Carte $3.00
Onion Rings
Mushrooms
Fried Pickles
Cod Sandwich $6.00
Cod Dinner $8.00
Cod subject to availability